Second Draw PPP Loans for Wholesale Showrooms
6 min read
Jun 1, 2020 3:56:00 PM
In a year of extenuating circumstances and uncertainty, we've seen Congress introduce measures for small business owners to stay afloat as the economy looks to recover. Chief among these measures is the Paycheck Protection Program (PPP), which was part of the Coronavirus Aid, Relief, and Economic Security (CARES) Act. The most recent PPP loan relief provided by this sweeping act went into effect near the last days of 2020.
Heading into the new year and new quarter, small businesses like your wholesale showroom should be looking to leverage these emergency funds to get through what is hopefully the end of the COVID slump. You may be wondering what this means for your wholesale showroom and how you can access these funds. With our eyes on a better year ahead, we've put together everything you need to know about PPP loans and how that affects your business. You'll want to read up and act fast as funds approved by Congress have a limit. Here's a quick navigation guide for the resources you may need:
PPP Loan Eligibility for Wholesale Showrooms
Before seeking a PPP loan for your wholesale showroom, you need to first verify your eligibility. On February 15, 2020, via the Economic Aid Act, businesses owners could apply for First Draw PPP Loans. Congress approved $349 billion for this first round for the Small Business Administration (SBA), which was gone in less than 2 weeks. In the last days of 2020, Congress approved $284 billion for the new round of Second Draw PPP Loans. As mentioned above, you'll need to act fast to ensure you receive your PPP loan before funds run out.
Don't assume you're eligible for this second round of PPP loans just because you were for the first round! Eligibility this time has some key differences that you'll want to consider for your wholesale showroom business. Here are the 5 requirements to qualify for a Second Draw PPP Loan:
You're a business, independent contractor, self-employed, sole proprietor, nonprofit organization, eligible for a First Draw PPP Loan, veteran's organization Tribal business concern, housing cooperative, small agricultural cooperative, eligible 501(c)(6) organization or eligible nonprofit news organization AND you meet the subsequent criteria:
You have 300 employees or less, you are a business that meets the North American Industry Classification System ("NAICS") code beginning with 72, or you are an eligible news organization with multiple locations.
Your business's revenue decreased by 25% or more in 2020 compared to 2019.
Your business received a First Draw PPP Loan in 2020 (don't assume that this guarantees your eligibility this time around; you have to meet the changed requirements in the preceding and subsequent items).
You used the full amount of your First Draw PPP Loan on or before the date on which you expect to receive your Second Draw PPP Loan.
The most notable changes include the total numbers of employees. For First Draw PPP Loans, the requirement was 500 or fewer. This time around, note that it is 300 or fewer employees. Depending on the size of your wholesale showroom, this should not be much of an issue (though some may need to tally up their personnel totals).
Along with that is the measurable loss of revenue that you'll need to provide for eligibility. You can do this by providing a comparison of gross receipts for a single quarter of 2020 with a quarter of 2019, or you can submit annual tax forms that show the loss of revenue. Either way, you'll need to prove the loss of 25% or more. The fact that foot traffic in your showroom decreased without physical meetings isn't enough. You'll need tangible proof to substantiate the pandemic's negative impact on your business.
Important Loan Facts for Wholesalers
There can be a lot of points of confusion for small business owners when it comes to PPP loans. The 3 most common points deal with clarity on "gross receipts," how payroll factors into your loan application, and other documentation requirements needed to complete your loan. Here's what to remember so you can expedite your PPP loan application process and lock in your funds before they run out.
Clarity on Gross Receipts
The SBA designates gross receipts as "all revenue in whatever form received or accrued (in accordance with the entity's accounting method) from whatever source, including from the sales, interest, dividends, rents, royalties, fees or commission, reduced by returns or allowances." If you're an independent contractor, sole proprietor or self-employed, you'll need to use your "gross" income on your Schedule C. For other businesses, you'll simply your total income plus costs of goods sold (exclude net capital gains or losses as these are reported on your tax return). Consider the size of your wholesale showroom and your tax designation to determine the right avenue for your business.
Considering Payroll
It's worth noting that the total of an individual PPP loan has a cap of $2 million. Once the SBA accepts your application, you'll receive the lesser between 2.5 months of your average monthly payroll or the $2 million cap. This is a big reduction in the cap, which was $10 million for First Draw PPP Loans. The good news is there's some flexibility in your required payroll information. You can use either 2019 or 2020 payroll information, or if you're self-employed, you can reference a 1-year period prior to the date of the loan. We suggest exploring all scenarios to find where you can make the best case for your loan. If your showroom houses a small staff (as many do), it would make sense to consider which calendar tax year provides you the best balance of funding and opportunity for loan forgiveness (more on forgiveness below).
Other Documentation Requirements
A serious point of interest this time around is that the documentation needed to substantiate your payroll is very similar to the First Draw PPP Loans. With that information on your side, you actually won't need to submit additional documentation if these 3 things align:
You used calendar year 2019 for your First Draw PPP Loan.
You use calendar year 2019 for your Second Draw PPP Loan.
You have the same lender for both loans.
Consider doing your best to make these 3 points align as your lender should have the required information, and it will save you time in the process. Another way of streamlining your process is if your loan is $150,000 or less, you won't need to provide documentation of the 25% (or more) revenue reduction. You will, however, need that documentation when applying for PPP loan forgiveness. If you keep a smaller staff at your showroom, you'll especially want to take advantage of this simplified process.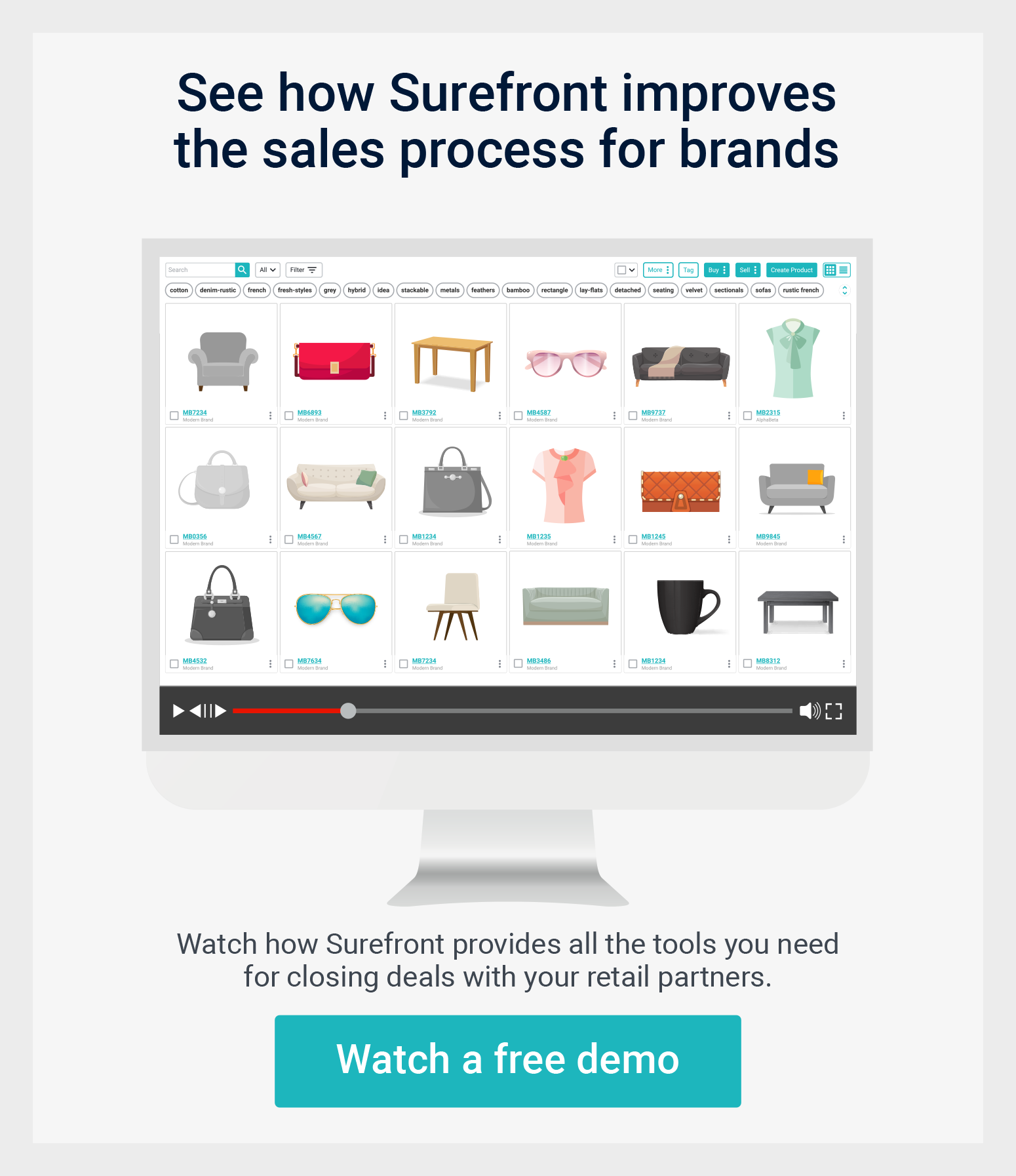 PPP Loan Forgiveness Guide
The economic burden of the pandemic has no doubt impacted your wholesale showroom. For businesses like you, the relief act has seen measures for loan forgiveness included by the SBA. As a PPP borrower, your First-Draw and Second-Draw loans may be eligible for forgiveness if the funds are used for costs that include:
Payroll, rent, covered mortgage interest and utilities.
Covered worker protection and modifications to facilities, including personal protective barriers implemented in response to COVID-19 federal health and safety guidelines.
Property damage due to vandalism or looting due to public disturbances or civil unrest during 2020 (which is not already covered by insurance or other compensation).
Essential supplier expenditures at time of purchase due to recipient's operations.
Operating expenditures including payments for business software, cloud services, product or service delivery, payroll expenses, HR, sales and billing, accounting, inventory, records or other expenses that facilitate business operations.
If you receive a PPP loan that is $150,000 or less, you are eligible for a simplified forgiveness process. If you fall into this category, you'll simply need to provide a document of certification (limited to 1 page in length) that includes the following:
Number of employees retained with loan funds.

Estimation of total spent on payroll.

Total loan amount.
The SBA will provide the simplified loan forgiveness application form by Jan. 20, 2021. The form should be a standalone requirement barring the need for materials to verify revenue loss or other relevant requirements.
Second Draw PPP Loans are subject to the same terms and conditions as the First Draw PPP Loans.
The biggest advice we can provide you as a prospective borrower for your wholesale showroom is to document as much as you can when it comes to payroll and expenses. This will facilitate your application process, loan forgiveness eligibility, and other verification processes that may come in the years following your PPP loan. The SBA may audit loans to check for fraud, so it's recommended to retain relevant employment for 4 years and other records for 3 years.