What is Supplier Management? How to Manage 3rd-Party Partners
11 min read
Feb 1, 2021 3:17:07 PM
Updated September 2021 - New Bonus Section: How to Create a Supplier Scorecard
One of the most critical paths to an organization's success is fostering and managing supplier relations. Planning workflows and measuring the success of each of your suppliers in a one-off, siloed manner can lead to chaotic results and a lack of standards from source to source. Organizing data, both product related and financial, for your suppliers and monitoring their performance can help you refine your supply chain.
At the end of the day, retailers and suppliers are allies. They have the shared mission of coming up with the right product, at the right price, at the right time. Supplier management facilitates all processes needed for these agreements and helps you optimize your supplier relations.
This article will provide you with the most important information about supplier management, along with 5 steps for success in your supply chain. Here are the quick links for finding exactly what you need to know about supplier management:
What is Supplier Management?
The vast majority of retailers work with a network of suppliers. For merchandising teams, it's critical to have an organized and methodical process for dealing with suppliers. Everything from product development to product data to price history to communications and the quotation process should be considered in supplier management. It's common practice for retailers to keep a vendor matrix and vendor scorecards to track, evaluate and quantify their suppliers' performance. In turn, this helps refine the supply chain and set precedents for overall performance.
Suppliers are entities that exist outside the scope of your retail organization. They are 3rd-party partners that sell goods to other organizations who, in turn, resell those products to support their own goods and services. This is common knowledge and common practice in the retail industry. The difference between successful and unsuccessful retailers can come down to supplier management and their methods for maintaining supply chain health. This is an important part of the overall merchandising management process for retailers to bring products to market. Supplier management ensures that your organization receives value for the money spent with suppliers and the resources dedicated to merchandising.
Successful supplier management strategy ensures that several actions and results take place:
Establish policies and guidelines to govern suppliers.
Negotiating and finalizing legal contracts.
Suppliers deliver goods to fulfill agreed standards.
Supplier contracts match overall business strategy.
Targets in supplier contracts serve KPIs set by retail organization.
Relationship management and overall performance for suppliers.
Managing supplier performance and all relevant data.
These designated inputs and outputs as defined by an organization's supplier strategy yield predictable, high-quality products received in a timely manner. Conversely, if an organization ignores formal supplier management, they are more likely to experience unpredictable results, lower quality goods and waste in spend, time and resources for their merchandising teams. In fact, recent studies suggest that 79% of companies with high-performing supply chains (as a result of supplier management) achieve revenue growth greater than the average within their industry.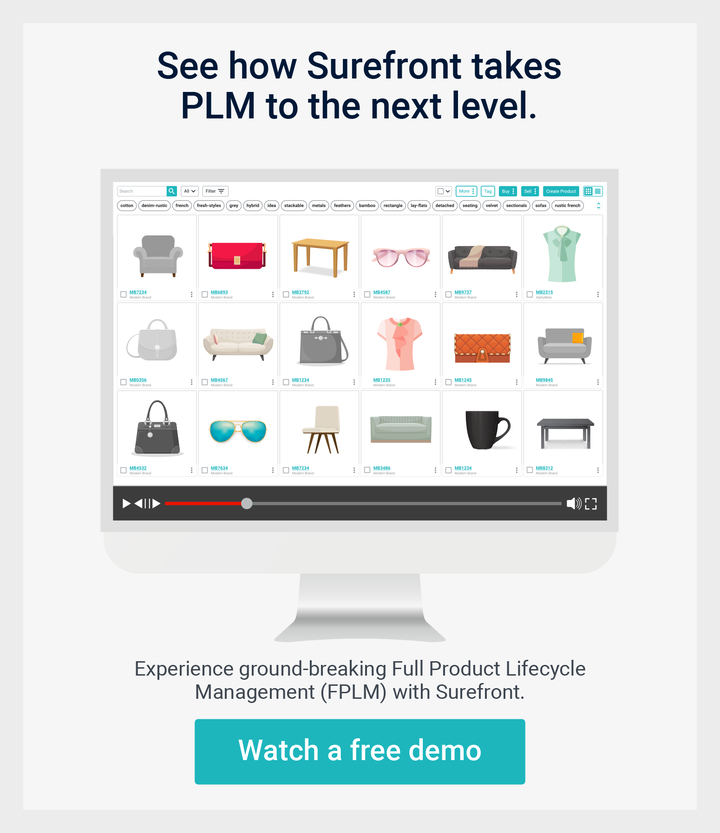 Generally, there are 3 types of suppliers that your organization will work with:
Manufacturers
Wholesalers
Distributors
Manufacturers represent the beginning of the supply chain. They are the entities who actually produce the products. Working directly with manufacturers can be the best way for retailers to source products at the lowest possible price (without the costs of middlemen).
(Important caveats): Many manufacturers only want to deal with retailers directly in massive bulk quantities; they tend to need a proven sales record/reputation (not great for startup retailers); they tend to have less buyer-friendly access to products (fewer merchandising-friendly catalogs, assortments etc.).
Wholesalers are traders who buy goods in bulk quantities directly from manufacturers and then sell those goods to retailers. They act as the middleman between the manufacturer and the retailer, providing lower prices for goods in higher quantities.
(Important caveats): Wholesalers are great to work with if your company is looking to buy goods in bulk. If you're the type of retailer that sells large quantities of various items, wholesalers are likely your best path to procuring the best per-unit pricing to maximize profits (assuming you don't buy directly from the manufacturer). If your organization is smaller, dealing with more specialized goods, wholesalers are not going to meet your needs as their bulk selling only provides worthy price breaks en masse.
Distributors are also middle agents in the supply chain. Unlike wholesalers who sell almost exclusively to retailers, distributors sell to various parties in the supply chain like wholesalers, retailers and sometimes directly to consumers. Another key difference between distributors and wholesalers is that distributors work closely with the manufacturer, generally signing a contract that locks them in to non-competing goods from their sources. They also engage in promotional activities to increase sales where wholesalers do not.
(Important caveats): Just as distributors have a closer relationship with manufacturers, they prefer to have retailers sign contracts with them. Within that contract is generally their service fee, which is a significant percentage of their net sales. Though they may have great prices for specialized products, you have to consider the overall cost, including their service fee within your supplier management system.
5 Steps for Successful Supplier Management
As you establish expectations, KPIs, and workflows for both your suppliers and merchandising team, you'll want to establish a method for measuring results. This leads us to the step-by-step structure for engaging and evaluating your 3rd-party partners. There are 5 repeatable steps that your organization should take to implement and maintain successful supplier management:
Onboarding - This step includes all activity for identifying, selecting and onboarding suppliers. As you make contact with prospective suppliers and get a feel for their products and services, you'll want to evaluate their potential for adding value to your business. You should consider all program integrations and legal contracts that could either facilitate the relationship or create hurdles. Further, your merchandising team should have defined goals and criteria outlined for identifying strong supplier prospects.
Development - Development activities should include anything that will either mitigate supplier performance decline or boost already satisfactory performance. This can include: refining communication and purchasing processes, creating a better system for product development and developing trackable and transparent workflows. Having a template for this and then refining for each supplier is your best path to success. To take a closer look at product development and the tools of the trade, check out our blog on PLM software.
Segmentation - You should segment suppliers for the strategy that best suits your merchandising needs. Just as you segment customers for better results, supplier segmentation can be crucial for organizing your supply chain, assessing supplier health and comparing 3rd-party performance. Segmentation can include: performance-based pooling, category-based grouping, or other groupings based on procedural or financial similarities. To better understand how brands review and manage categories, read our article on category management.
Performance - In this phase, you should measure supplier performance based on tangible factors such as spend, reliability and quality. Other less quantifiable factors include: innovation potential, uniqueness of products/services and organizational shifts that could affect performance. This is best done by keeping a vendor matrix or vendor scorecard that evaluates basic functionalities (usually on a 1-5 scale).
Phasing Out - This is the phase where you move away from partnerships with vendors who are not meeting agreed targets or falling short of your agreements. Another factor can be your discovery of new suppliers who provide better prices and services. As the graphic shows above, sometimes the phase out step needs to occur after segmentation when refining your supply chain.
Overall, you should repeat these 5 steps as you build your supply chain and assess your best moves toward maximum profit and performance. These steps should guide you toward a refined and repeatable process that ensures the improved health of your supplier strategy.
How to Create a Supplier Scorecard
A supplier scorecard, often referred to as a vendor scorecard, is a guide that a company creates to track and measure the performance of their supplier partners. This can be used to assess new partnership prospects as well as maintain and improve supply chain health.
The scorecard itself generally consists of categories with quantifiable metrics. A retailer may have different procedures and supplier characteristics that they may value. For example, they may score a supplier on delivery times, shipment accuracy, product quality, etc.
Assessing vendor performance and creating a benchmarking system with supplier scorecards are critically important practices within supplier management. Although you may have various suppliers who have differing strengths and weaknesses, it is best practice to try and develop a supplier scorecard that can measure performance of the most critical categories, to avoid having to keep track of many different templates.
Here are the 3 main building blocks for creating your own supplier scorecards to measure vendor performance:
First, you'll want to gather documentation that exists between you and your vendor partners. These can include initial request for proposal (RFP) documents from the discovery process to service level agreements (SLAs) to final contracts. These documents should provide you the framework and guiding principles for what you should expect of your suppliers (and vice versa).
Using these documents, you can begin to plan the categories and metrics that matter most in scoring your suppliers. Keep in mind that you want to strike a balance between streamlining the scorecard with only the most pertinent information while keeping enough detail to validate the process. You want your supplier scorecard to serve you, not the other way around if it requires too much time and attention to fill out.
Second, you'll want to set the categories and priorities for which you'll be grading your suppliers. At this stage, you'll want to forecast issues and impacts of different logistics and services from the vendor. You'll need to consider the impact of your supplier failing to fulfill each category's function. As a rule of thumb, if the worst case scenario for a given category means a substantial impact to your business, it is likely worthy of inclusion on your scorecard.
In most cases, your supplier scorecard will have 3 main categories for KPIs: quality, delivery, and service. Within each of those categories, you can break it down to measurable items. You should keep these to around 2-4 clearly measurable items per category to ensure that your scorecard is simple yet effective.
Third, it's time to create and implement your grading scale. For certain categories and items you can use a simple binary "yes or no" approach. For example if you are answering questions like, "were shipments on time" and "were delivery quantities accurate," you can go with the binary approach.
For other qualitative assessments, like product quality and customer service, you may want to implement a 1-5 grading scale. For this approach, it is important to define the scores. Ask yourself what constitutes a score of 1 and what constitutes a score of 5 (and every step in between). Document that to set a precedent for continuity and to eliminate as much subjectivity as possible across your team.
When using supplier scorecards in your supplier management process, it is important to remember that they are meant to improve your vendor relationships, rather than overhauling your entire supply chain.
How to Select Supplier Management Software
The tools you select for your supplier management should set you up for success. They should enhance the way you communicate with your vendors, improve how you track and assess their performance and help you streamline your supply chain. Here's a checklist of what to look for in supplier management software:
Supplier Engagement - You'll need communications and collaboration tools to improve the workflow between you and your vendors. Having quicker and more effective means of communication compared to relying solely on email can make all the difference. As much as you plan for repeatable structure, there will always be last-minute changes and issues that arise. You'll want to have the ability to communicate in real time with your suppliers.
Project Management - Along with communications tools, you'll need something to track and provide transparency for workflows. If you can use shared project management software with your key suppliers, you'll find a higher level of accountability and more accurate results for your supply chain.
Payroll & Accounting Tools - Your accounting department will have their methods of tracking financial agreements and transactions. Having software that helps organize and store this data is generally better than endless spreadsheets. This will also help with your annual audit of suppliers and 3rd-party vendors.
Ease of Use & Deployment - When assessing any business software, it's important to consider how easy it will be for users. You want to add layers of value without layers of complexity. The same goes for deployment; you'll need to assess the logistics and requirements for deploying the software for your team and your suppliers.
Training & Onboarding - Similar to the previous step, you'll want to have a good handle on the learning curve for your team and your 3rd-party partners. Find out how intense the onboarding process will be and what training will be necessary for key stakeholders. Some software platforms provide comprehensive training and support. Others leave it more in your hands. Consider your team's bandwidth here.
Compliance & Regulations - You'll want to make sure that your chosen software works with the native guidelines for your suppliers. Oftentimes, manufacturers and other suppliers can be based overseas. You'll want to make sure that you have software that complies with their regulations along with your own. This goes for establishing partnerships with the required business licenses for overseas partners as well.
Meet JIA Home, a leading home goods supplier who has used Surefront for over 2 years. Their network of retailers is quickly adopting Surefront as their primary tool for collaboration and supplier management. They also use the platform to manage product lifecycles and development tasks.
Supplier Management with Surefront
Surefront is the ultimate tool for improving your supplier management. It's Surefront's goal to bring retailers and suppliers together with the tools for product collaboration, data management and communication all in one platform. Having everything you need for your merchandising process in one place can help you establish, maintain and perfect supplier management. Here are just a few of the critical areas where Surefront can help:
Seamless Supplier Onboarding
Surefront's main goal is to connect your internal team with external suppliers and vendors, with access for each relevant stakeholder to all relevant product data. 3rd parties can always collaborate in the platform via email invitation. Full onboarding of your suppliers is a seamless process that will make it easy for them to upload their inventory and share organized live showcases for you to collaborate and streamline your merchandising process.
Built-In Chat Communications
Surefront has a unique blend of product data and management tools mixed with live chat communications. Open and clear communication with external partners is one of the most difficult things to maintain in supplier management. The platform moves you out of decades-old tools like long email chains, spreadsheets and PDFs for product collaboration. You can live chat in real time with your suppliers and leave notes on specific items.
Pricing Calculator for Negotiations
As you move toward the quotation process and settling agreements, Surefront provides both sides with a pricing calculator that allows each team to have all the important financial information for the given product. This helps in tracking purchase prices, landed prices and margins. The best part is that the information you want to remain internal will be visible to only your team.
Product Data Management
Within Surefront, you can store all relevant product data, which grants you access to a trackable history, specifications, financial information, and notes from both parties. With catalog, showcase and workflow functionality, all stakeholders can access the information they need and keep track of end-to-end data.
RFQ and Quote Creation
When viewing your supplier's showcases, your merchandising team can easily select the products that you're interested in and create a request for quote (RFQ) right in the platform. Your suppliers can then create quotes and send them to you, moving you toward an expedited PO and more efficient agreement process.
Check out our Retailers Resource Page if you're interested in learning more about the benefits of Surefront for your organization.